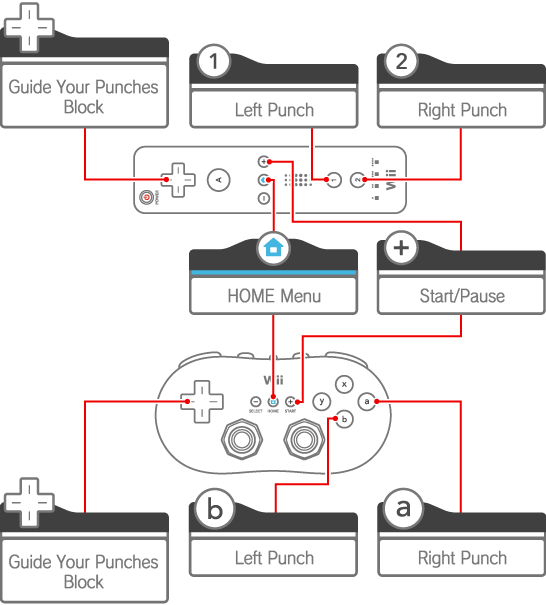 Jab
Straight
Fill your PUNCH meter to throw a straight. Use to move your punches up and down.
Hook
Fill your PUNCH meter and press diagonally on to throw a hook. Hit the face by pressing diagonally up on . Press diagonally down for a body blow. You can press right or left.

Block
Press up on to block your face or down to block your body.
Slipping
Press left or right on to slip in either direction.

When Down on the Mat
Keep pressing up on when down on the mat to recover STAMINA.

Moves will only occur after the corresponding button is pressed and released.